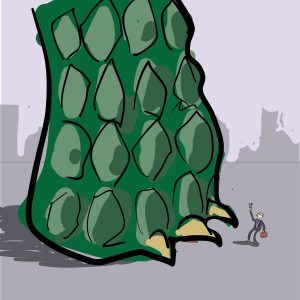 This week the word is discombobulation. First the nerds talk about post-travel discombobulation, since Andy just got back from his first big event in over 2 years, and Keith is still getting back into the groove after his recent trip to Utah. They talk in a non-spoilery way about the new Kenobi series, the new season of Stranger Things, The Time Traveler's Wife, This Is Us, Shining Girls, For All Mankind, Gaslit, and Godzilla. Then they yammer about about gavels and mallets before dropping the spoiler curtain to talk about Star Trek: Strange New Worlds, and also Severance.
Warning: Contains Spoilers!
During this episode, the nerds talk about a bunch of funny star wars re-edits; here are the relevant links.